About the
Trade Barrier Index
The International Trade Barrier Index (TBI) follows on the success of its sister index the International Property Rights Index used by think tanks, governments, private industry, and academics from around the world to assess their property rights environment.
After observing rising trade tensions across the world, the need was made clear for a tool that could reveal trade barriers, in all their various forms, as the barriers to economic and individual freedoms they are. The problem: too often the trade debate is distracted by political spin or bureaucratic standard setting that treat individuals, and their freedoms, as bystanders.
The Trade Barrier Index is the response to that need. The first edition was released in 2019, providing data on tariffs, non-tariff measures, services restrictions, and the trade facilitation environment for 86 countries in an easily comparative format.
The TBI is designed to be used as tool for policymakers, business communities, and civic activists to highlight the harms cause by trade barriers and the net befits to be gained from reducing them. More than the sum of its parts, free trade, unhampered by artificial restraints, allows individuals to exchange ideas, social customs, goods, and services on mutually beneficial terms they determine. It rewards the most efficient allocation of resources and celebrates specialization. The next iterations of the TBI will be able to reflect changes over time and deliver more tools to aide in the research of trade barriers.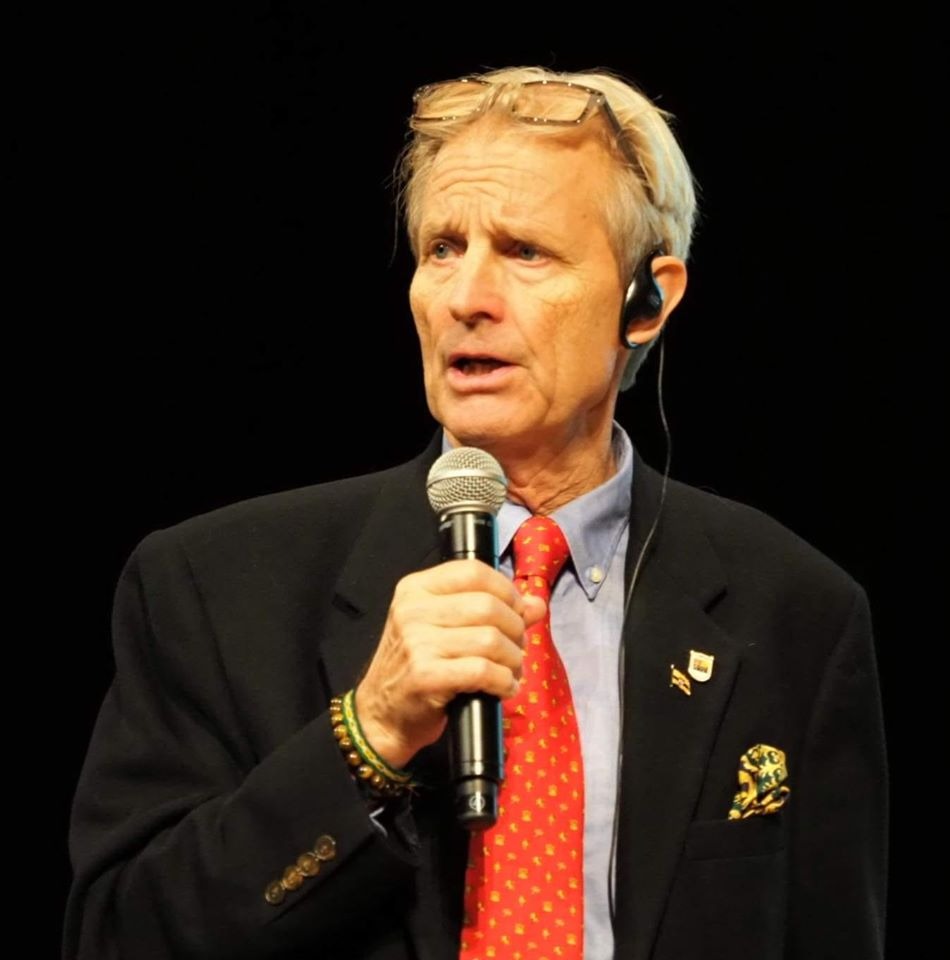 Foreword From
Dr. Christopher Lingle
Following the success of the International Property Rights Index, the Property Rights Alliance introduced the International Trade Barrier Index (TBI) in 2019. A foundational inspiration of the TBI reflects the agreement among most economists that free trade tends to yield net benefits for the human condition. It is also noteworthy that openness to trading with ones' neighbors is positively correlated to civic freedom and greater accountability for political governance.
Ignoring or being obliviousness to a consensus on these points leads to restraints on trade that harm those that are meant to be helped while helping those that are meant to be harmed. In turn, this edition of the TBI reveals that governments have imposed many new restrictions on commercial activities that were met with general acceptance by their citizens.
For example, digital trade regulations require social media providers to monitor accounts to curb "hate speech" or "fake" news and require corrections or removal of offending content. Because such content moderation presumes there is objective knowledge about what is hateful or truthful, this near-impossible task will certainly curb freedom of expression.
Meanwhile, a broader trend toward greater interference with trade involves a noxious blend of economic ignorance and global power politics. The latter case is most evident in the market manipulations fueling war in the Ukraine and the fact that China continues to be the target of an upward trend of tariffs and non-tariff barriers.
One irony of the observed pattern is that governments are blocking citizens from voluntary and spontaneous choices to exchange but boosting trade that fits a political narrative. For example, overall global trade flows are down while trade in "green goods" (i.e., supposedly environmentally friendly) is growing.
The United Kingdom offers a notable instance of trade liberalization in having joined the Comprehensive and Progressive Agreement for Trans-Pacific Partnership (CPTPP). Continuing a trend noted in the 2019 TBI report, the UK has lowered tariffs and improved trade conditions, outcomes that would be impossible as a member of the European Union.
It turns out that a significant contributor to the disappointing downward trend in the global flow of goods and services is the policy response to the Covid-19 pandemic. Only wartime blockages and blockades have done greater harm to pricing and availability of globally-traded goods, with many supply-chain disruptions remaining unresolved.
The good news is that long-term economic growth for the world economies can be restored if politicians and bureaucrats take heed to the trends revealed in this edition of the TBI. The bad news is that many governments are captive to a "green agenda" that involves driving up energy costs that cause a rise in shipping costs and that will discourage tourism.
History shows that politicizing trade, whether arising from nativist instincts or derived from an ideology, can lead to a breakdown in international relations that contributes to wars. And so it is that the insights from the TBI are of increasing importance to alert citizens, business leaders, bureaucrats, and politicians of the dangerous path we are beginning to follow.
During the recent period of globalization, trade has been an engine of economic growth since the General Agreement on Tariffs and Trade (GATT) was created in 1947. But with the positive effect of trade liberalization and the growth of trade on the pace of world output now widely ignored, the TBI is more important than when first offered.
With the interruptions in global trade caused by Covid-19 pandemic policies ending a downward trend of poverty rates, millions moved back into the status of abject poverty. One hopes that public health policies will be more rational in the future and will utilize cost-benefit analysis in plotting their course of action.
Taking cues from the TBI, politicians and bureaucrats will better understand how competition and expanded output from free and open trade provides wide social benefits If so, they can avoid being blamed for the costs of trade protectionism that reduce human welfare and hinder economic progress.
Dr. Christopher Lingle
Executive Director
Lorenzo Montanari
Lorenzo Montanari, is Executive Director of the Property Rights Alliance (PRA), an advocacy group/think tank based in Washington, DC USA, affiliated to Americans for Tax Reform, committed to the protection of physical, legal and intellectual property rights around the world. At Property Rights Alliance, Lorenzo is in charge of publishing and editing the International Property Rights Index, an international comparative study focus on intellectual and physical property rights. He is currently, Private Chair at the American Legislative Exchange Council's Federalism & International Relations Task Force. Previously, he worked for a public affairs firm and at the international department of the GSPM/George Washington University in Washington, DC and as a political analyst and electoral observer in Latin America. Lorenzo holds a BA in Political Science and in International Relations from the University of Bologna and MA in Political Management from the George Washington University. He collaborates with The Daily Caller and Forbes.
Policy Analyst
Philip Thompson
Philip Thompson is a Policy Analyst at PRA specializing in international intellectual property legislation and trade policy, in addition, Philip also supports the International Property Rights Index an annual publication of PRA. Before joining PRA Philip coordinated youth community development programs in the U.S. and the Caribbean for five years, he has also interned at the American Legislative Exchange Council's foreign affairs task force and at the Cato Institute's trade policy center. Philip holds a BA in International Conflict and Resolution and an MA in International Commerce and Policy, both from George Mason University.